The equipement box
An equipment box contains all the components required for filtering and treating the water as well as your pool's power inlet. It is essential for this equipment to be sheltered and kept in a secure place. You can set up your equipment in a garage or existing shed. If this is not possible in your setting, we offer the boxes shown below.
Useful tip – your equipment box should ideally be located between 3 and 15m from the water and not be more than one metre above or below the water level.
LT2 equipment box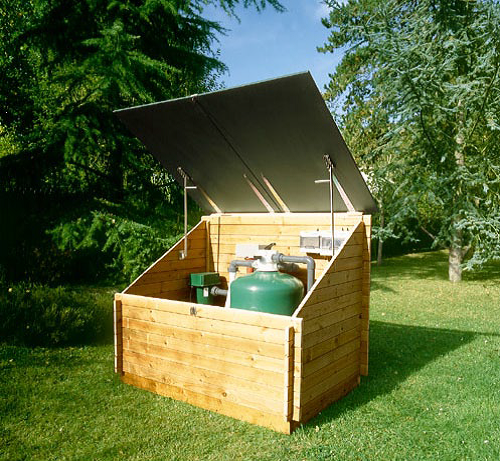 All your Piscinelle pool's filtration, water treatment and heating equipment must be kept sheltered from adverse weather (you can put it in a garage, basement or garden shed). If you don't have an area that fits the bill, we offer the 1.88m x 1.29m LT2 designed specifically for this purpose. The size of the equipment box depends on how much convenience equipment you have chosen (filter, automatic treatment, etc.).
Above-ground kit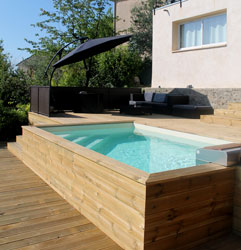 Above-ground kit for aluminium swimming pools. In some circumstances, the above-ground system is the ideal solution for adapting to limitations in terms of terrain, the surrounding area, or any existing decks.
It ensures that your Piscinelle pool lasts the distance regardless of the complexity of your setting!
Last updated on 06/04/2022