PISCINELLE OPTIONS
It's easy to find your ideal pool! To make it easier for you to reach a decision, we recommend initially choosing the basics for your project starting with the type of pool you want.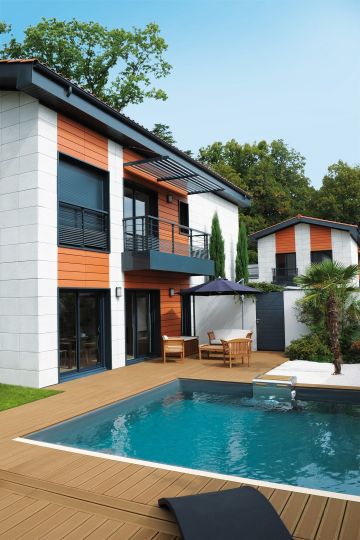 Swimming pools come in all shapes and sizes, which means you have a multitude of options when planning your pool. These include traditional inground pools, permission-exempt pools, pools for small spaces, partially above-ground pools, indoor pools, bespoke pools, and many more.
You can select one of these swimming pool types straight away based on the installation site, its environment, future users, etc.
With its vast range of industrially produced and fully customisable pools, Piscinelle is sure to have a swimming pool that meets your requirements.
We hope you enjoy exploring the various options!
Find out more…
Last updated on 06/12/2021