THE PRECISION ART OF LIVING
Our main residence has taken on a more important role during the Covid-19 crisis, prompting a desire to treat ourselves to a lifestyle that we all yearn for in our everyday lives. Swimming pools are a perfect example of this phenomenon, with many builds completed way ahead of schedule. Piscinelle is committed to helping people enjoy the finer things in life at home while maintaining stringent standards derived from its tried-and-tested expertise, which it applies with precision.
Exit main residence - welcome back family home
home In these days of imposed isolation, our homes have once again become our lives' centre of gravity. Although French people already cherished this safe haven before the unprecedented pandemic, a few weeks of lockdown were sufficient for them to start viewing it not as their main residence, but as their family home, giving it a much more meaningful role.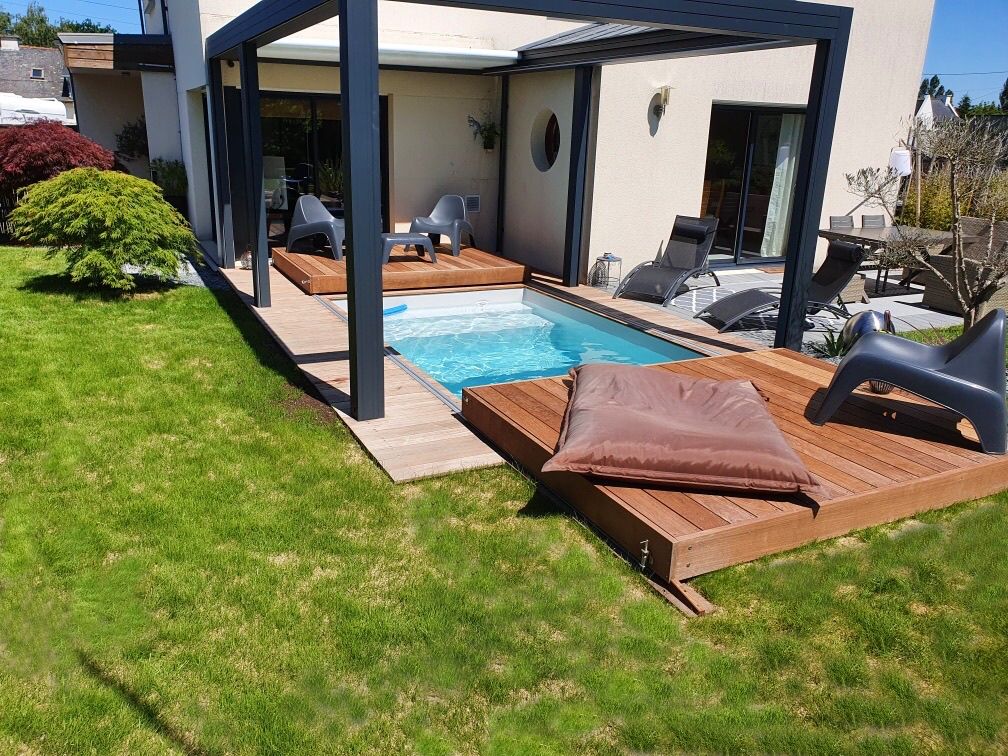 This move indoors has come with new desires, which, although not genuinely a matter of life and death, have nevertheless gained a type of urgency. Why did we never build that swimming pool we've dreamed of for so long? Suddenly, we've started to feel guilty about putting off projects whose sole aim is to improve and add a touch of bliss to the lives of those dear to us. To restore our home's status as the family nest...
Customer feedback
"We've wanted this pool for so long and brought the project forward due to circumstances. We now wonder why we waited so long..."
While for some, this imposed break has sparked new desires, for others, it has simply given them something new to spend their savings on. After all, the money saved on this year's cancelled family holiday to a far-flung destination is almost enough to fund a home improvement project that has been left on the back-burner. Everyone has their own story depending on their dreams and also on their house. In the project presented here, the customers' goal was clear - to repurpose their garden and fulfil their vision of a precision art of living.
Giving several dimensions to a space
According to a survey conducted for the Piscinelle Guide, 71% of French people planning to install a pool stated that the health crisis made them want one more.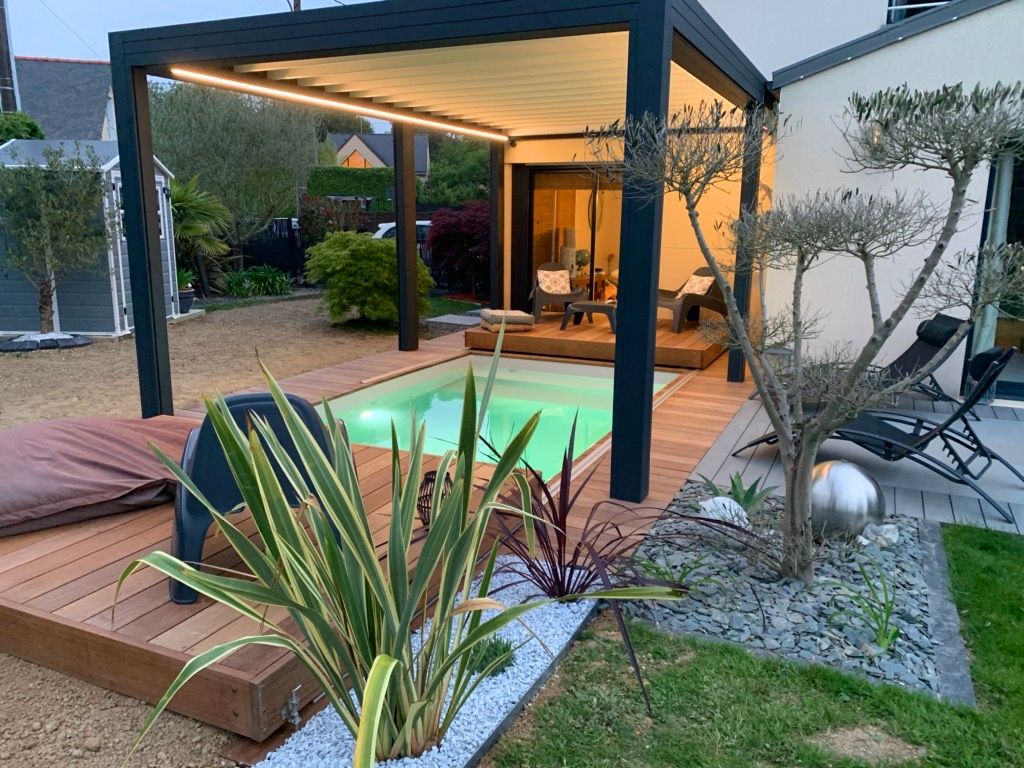 Here too, the project had been brought forward and involved installing a pool as the main feature in a revamp of the building exterior. The aim was to produce a separate space allowing total relaxation, with the option of concealing the pool if required due to the limited size of the garden.
Consequently, the pool was fitted with a Rolling-Deck®, enabling it to be covered up in just a few seconds. This transforms the pool into a deck on which the whole family can enjoy their lunch safely beneath the bioclimatic pergola.
As a whole, this new area has the feel of an outdoor room, a sort of annex to the house giving it a new dimension.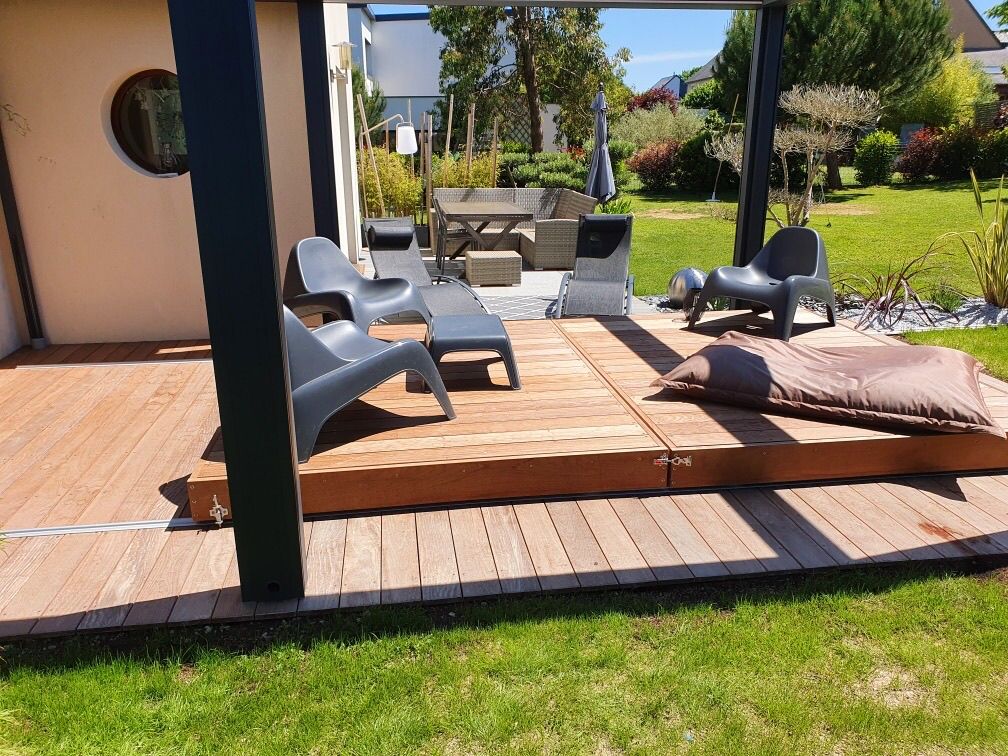 Technical details of this pool fitted with a Rolling-Deck:
VIEW THE FULL PHOTO-REPORTAGES
Configure your Piscinelle pool
Last updated on 06/12/2021