PISCINELLE EQUIPMENT
All the equipment you need for your swimming pool project is listed here. There's a lot of it, but don't panic - your Piscinelle pool is complete and ready to use in its initial version. These options are just optional extras to ensure your project meets your key requirements (heating the water, securing your pool, etc.).
Structure, steps and water colour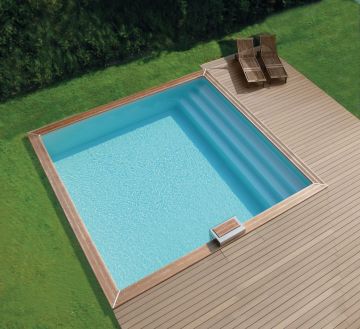 Your swimming pool structure forms the basis of your project and Piscinelle allows you to customise it to a large extent. You can make your Piscinelle pool a unique feature by adjusting the dimensions, adding an Escabanc step/tanning ledge unit for access or relaxation, or experimenting with different water colours!
Useful information: Check the dimensions table to determine the shape and size of your Piscinelle pool.
Water filtration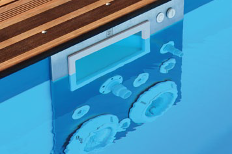 At Piscinelle, we offer a number of filtration interfaces meeting your requirements. These stainless steel interfaces connect the water to the traditional equipment area. This section presents Piscinelle's various patented interfaces, explains how they work, and lists their benefits, the key advantage being that you don't need to drill through your liner, which means that your pool will last longer.
Water heating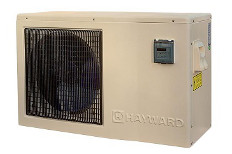 This section lists all the equipment you need to heat and insulate the water in your pool. We explain the benefits of various available solutions (heat pump, electric heater, solar cover, etc.) and how they work.
Water treatment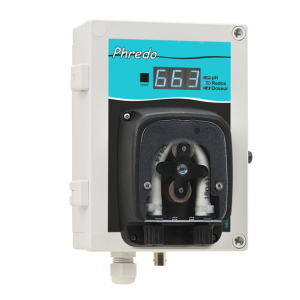 This section presents equipment enabling you to partially automate your water quality management. To automatically control your pH, regularly diffuse the correct dose of treatment agent (chlorine, bromine or active oxygen) or let the pool cleaner take care of sucking up contaminants at the bottom of the pool.
Securely cover your Piscinelle pool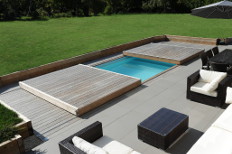 The safety of your swimming pool is something we take very seriously at Piscinelle. Here is our full selection of certified solutions that can be adapted to your budget and requirements. You can opt for simplicity with an alarm, multifunctionality with the bar-supported cover, integration with the pit-mounted automatic slatted cover, or a stylish, intelligently designed product with the new Rolling-Deck® mobile swimming pool deck!
Borders and decks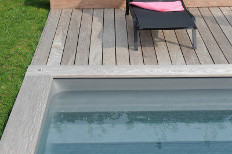 The borders and deck provide an attractive framework for your swimming pool. These ipe or pine features are made in accordance with our values and reflect the importance we attribute to sustainable development. They complement the pool and set its tone, which is always elegant and stylish with Piscinelle.
Decorative features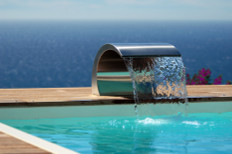 It would be a shame not to add decorative elements to your swimming pool! To ensure your pool is your home's most attractive feature, we offer distinctive, premium-quality equipment including lighting for the pool and its surrounds, the Piscinelle stainless steel water curtain, and designer furniture.
Improving your well-being and fitness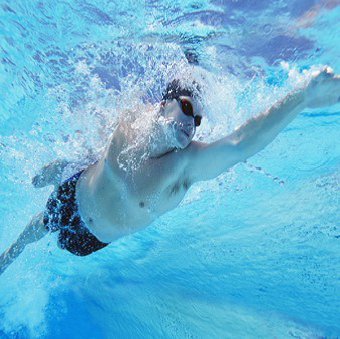 Piscinelle offers all the equipment you need to transform your pool into an aquatic gym, including an Aquabike, underwater treadmill, and endless pool unit.
Equipment box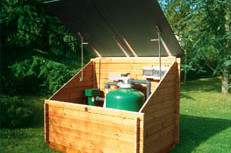 The equipment box and its location are important factors when installing your swimming pool. It contains all the components required for filtering and treating the water as well as your pool's power inlet. We offer three sizes depending on the equipment used in your Piscinelle pool.
Last updated on 06/04/2022