The Piscinelle Group
AN ENDURING COMPANY
The Piscinelle Group is:
- A company with capital of €7,500,000;
- A major operator in the European swimming pool market for over 26 years with over 20,000 customers! And every year, more than 20 of our customers purchase their second Piscinelle pool!
Piscinelle pools are made in France, specifically in Domont in the Greater Paris Region. Since it was founded, Piscinelle has promoted responsible values through a highly proactive role in its employees' well-being (some of whom had been working for the group for over 30 years) and in protecting the environment.
Piscinelle operates throughout France with over 35 Advisers based all over mainland France. You can rely on a truly local service with your Piscinelle Adviser based close to where you live.
Piscinelle also offers complete transparency as you can check out all our itemised prices online, providing you with as much information as possible before your Piscinelle Adviser carries out a site survey.
The Piscinelle Group also owns Maisonelle®, which has led the quality garden buildings market for the past 38 years. Maisonelle works regularly with over 90 local authorities in France to supply sheds, lock-ups, bus shelters, cabins, children's playgrounds, etc.
OUR HISTORY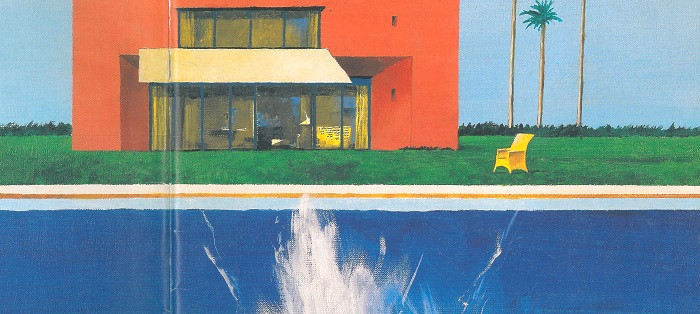 Piscinelle, a family business founded in 1979, has gradually grown and capitalised on its precious expertise in building solid wood cabins and structures, and knowledge of all the subtleties of this valuable material.
It was in 1994 that the idea of building a swimming pool popped into the highly active mind of company CEO Bruno Choux in response to his children's insistent pleas. One year later, following numerous technical studies and the filing of several patents, the first Piscinelle pool was produced.
In addition to its 40 years' experience, 23 of which have been gained specifically as a swimming pool designer, Piscinelle draws on values that give the company its strength - management values based on promoting employee well-being, altruistic values in its efforts to protect the environment, responsible values as an active member of the French Federation of Swimming Pool Professionals, solid financial values thanks to its capital of €7,500,000; and its production plant located in the French department of Val d'Oise.
Its teams' unique expertise is also reflected in numerous patents filed every year and a quality culture providing you with a whole world of options to dream up a swimming pool that suits you down to the ground.
When you choose Piscinelle, you are placing your trust in these teams and benefiting from this history.
Key dates
| | |
| --- | --- |
| 1979 | Formation of the Piscinelle Maisonelle Group - first ever Finnish-style summer houses in France. |
| 1981 | Attendance of our first Foire de Paris. This was the first in a long series of over 25 appearances at the event, the most recent of which was last year. |
| 1995 | Creation of the PISCINELLE brand Invention of the wooden swimming pool. |
| 2001/02 | The phenomenon of the French reality TV show, Loft Story Boom in the swimming pool market. Piscinelle becomes a leader. |
| 2003 | Repositioning and creation of a Piscinelle Franchise. The brand gains prestige and a nationwide reputation. |
| 2004 | Stock market launch. The Piscinelle Group firmly establishes itself in the market. |
| 2006 | Aluminium added to the Piscinelle range. Half of the Piscinelle range is now built using aluminium, enabling large-scale projects (particularly lap pools) to be carried out. |
| 2012 | Invention of the Rolling-Deck: The first mobile swimming pool deck. With the new Rolling-Deck, we were able to satisfy customers with the most stringent requirements by providing a perfect pool security solution that was also an attractive, premium product made entirely from quality materials. |
| 2015 | Creation of the doodoopool product and brand. Piscinelle invents the first ultra-compact swimming pool, significantly enhancing the company's reputation and earning it great commercial success. |
| 2021... | Industry recognition and continued popularity among customers. Multiple industry awards and over 500 pools built per year. |
Our logos and slogans
| | | |
| --- | --- | --- |
| 1995 | | "A natural relationship with your pool." |
| 1997 | | "The pool with two wings." |
| 2003 | | "An irresistible attraction." |
| 2009 | | "A stirring sense of style." |
| 2013 | | "Value designer pools." |
Piscinelle catalogue covers over the years
View the Piscinelle catalogue >
Photo of the first swim in a Piscinelle pool in 1994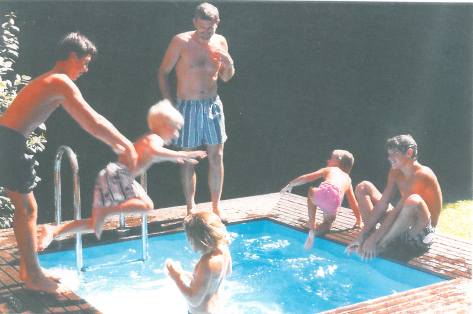 Find out more…
Last updated on 05/09/2022