the Piscinelle vision and design
The design of a Piscinelle pool
Bruno Choux has been in charge of design briefs since the first Piscinelle pool was built.
In his view, "water is the element in which we all start our lives and in which we long to spend as much time as possible".
It is for this simple reason that he designs his pools as exquisite settings and cocoons whose primary role is to bring peace and comfort to the observer or swimmer. "The swimming pools I design crystallise specific times of life, those moments of perfection in which time seems to stand still, brief instants of magic, so to speak."
Imagination reigns supreme at Piscinelle, with technology and materials forced to yield to its demands.
"I draw on diverse sources of inspiration," he admits, "and I sometimes wake up in the middle of the night to sketch the outline of an accessory.". For instance, after months of head scratching and industrial complications, the design for the Piscinelle Marine shower came to him in minutes, as if it were the most obvious thing in the world. Under the guidance of this man whose head is always full of ideas and whose notepads are filled with sketches of concepts that form the world of Piscinelle, swimming pools have become inextricably linked with the finer things in life.
Piscinelle was awarded the Gold Trophy and Silver Trophy for urban swimming pools in 2010 and the most prestigious home decor magazines (AD, Home, IDEAT, ELLE DECO, etc.) regularly publish photos of our pools (see our press review).
The univers of Piscinelle pools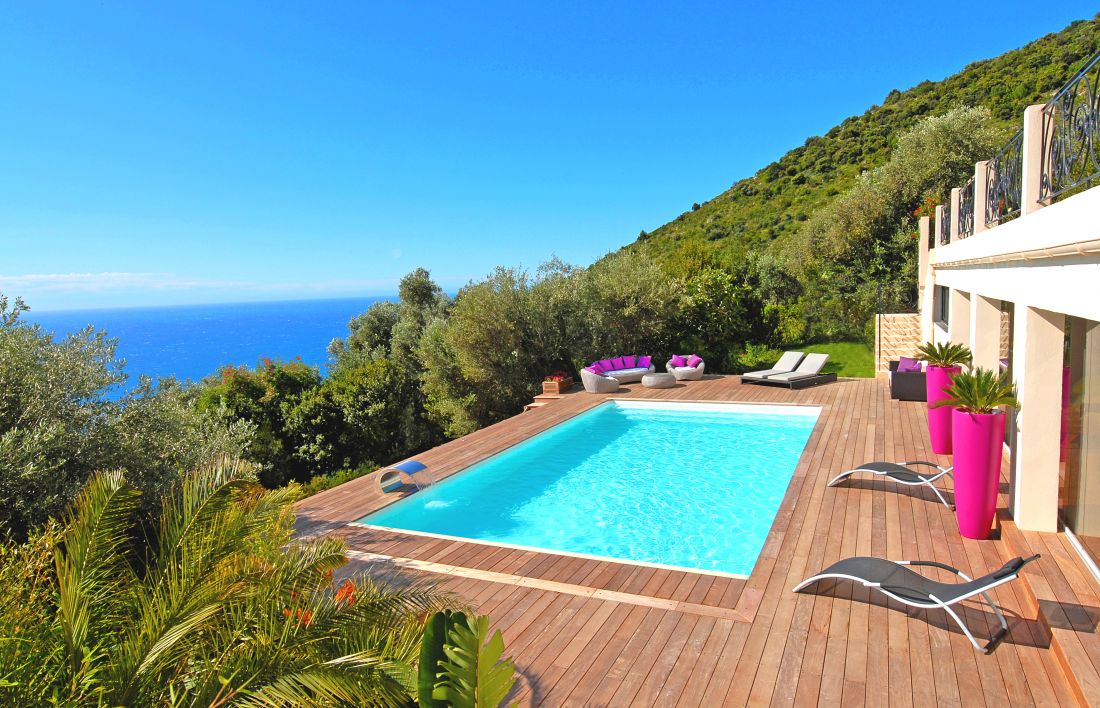 By choosing Piscinelle, you are choosing a unique brand of aesthetics - the World of Piscinelle. This parallel world has been dreamt up for you by Piscinelle to ensure that your project is unique and your swimming pool blends in seamlessly with the harmony created in your garden by plants and minerals.
On this basis, Piscinelle has developed a range of decks, showers, fences and water curtains - all features promoting relaxation or meditation and transforming your pool into a unique space reflecting your lifestyle and desires.
When designing our pools, we have taken account of your quality standards and lifestyle requirements. We are also aware that as well as being a place to relax or play, your swimming pool should be something that can be admired for the sheer pleasure of it. The world of Piscinelle also promotes a standard for designer pools that reflects a unique vision of what a swimming pool should be, based on myriad inspirations.
Shapes, colours, materials and an uncompromising desire to create things of beauty form the alchemy behind the world of Piscinelle.
Find out more…
Last updated on 06/12/2021