PISCINELLE AS AN FPP MEMBER*
*The French Federation of Swimming Pool Professionals
As a leading light in the private family pool market, Piscinelle has played an active role in the FPP since 1996 and has honoured the following pledges* for almost 20 years: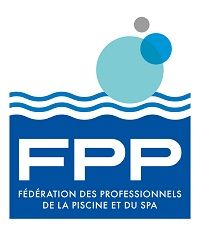 1. Applying best practice
2. Complying with all legal obligations arising from its business of building and installing swimming pools, notably with respect to decennial liability insurance.
3. Recommending appropriate solutions costed in a preliminary quotation.
4. Performing all services provided for in contracts in accordance with contractual terms and conditions.
5. Providing customers with detailed instructions on how to use their pool at handover.
6. Informing swimming pool owners of their obligations and the need to be vigilant regarding the safety of users, particularly children, both in and around the pool.
7. Issue customers with the technical note provided for by the French law on swimming pool safety in accordance with the provisions of Article L128-1 of the French Building Code.
In 2015, the FPP awarded Piscinelle Swimming Pool Professionals' Awards for its experience and longevity.
*Excerpt from the "Charter for FPP member swimming pool builders and installers"
PROPISCINES - your passport to peace of mind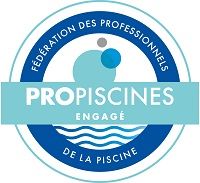 Since buying a swimming pool is a serious business, the French Federation of Swimming Pool Professionals introduced the ProPiscines certification and launched a collective campaign to promote true, ProPiscines-certified swimming pool professionals, providing you with all the assurances you need for your project.
"We recommend asking for this certification", which is held by Piscinelle.
Propiscines certification is solely authorised by the FPP (French Federation of Swimming Pool Professionals) and guarantees a higher level of professionalism and expertise than that required for Federation membership alone.
Quality certification aimed at helping consumers find a reliable partner for their projects.
In concrete terms, to qualify for Propiscines certification, professionals need to have traded for over 3 years, attend regular training, and meet a number of criteria regarding their status as swimming pool specialists. They are also required to honour pledges on the provision of information and services to customers. As such, Propiscines-certified professionals must:
1. act in a respectful way, with the focus on their relationship with customers.
2. issue customers with the Charter of Pledges, so they know what they can expect from their swimming pool professional.
3. apply best practice for the swimming pool industry.
4. use declared, regularly trained staff.
5. be a trained professional who regularly keeps abreast of technical and regulatory developments in the swimming pool industry.
6. hold professional indemnity insurance and decennial liability insurance for swimming pool construction (if involved in building).
7. ensure that customers sign a job sign-off sheet at the end of projects, triggering legal guarantees, in particular decennial liability insurance.
8. provide customers with the technical note on safety, which includes details of protective systems and guidance on prevention.
9. instruct customers on how to operate, maintain and treat their swimming pool water, and provide them with a user guide.
10. act responsibly to protect the environment (particularly by adopting water and energy saving methods based on the recommendations of the FPP Sustainable Development Committee).
For further details of the Propiscines certification
Last updated on 06/12/2021