SWIMMING POOL RENOVATION
The term "swimming pool renovation" can relate to a whole range of different jobs. Depending on the state of your pool and requirements, the project can range from full refurbishment to just adding a few options.
Contact your Piscinelle Adviser at any time to discuss your project and adopt the correct approach from the outset.
Complete renovation - starting from a blue page
The original pool in this project was demolished, removed and completely replaced by a new Piscinelle pool. Sometimes this is the best solution in terms of efficiency and budget.
With a more modern design and options chosen in terms of heating, a pit-mounted slatted safety cover, water colour and wooden deck layout, the entire build was revamped to bring it up to date, while keeping the same location, which is ideal for a swimming pool on this terraced site.
This fully renovated pool was not so much rejuvenated as completely reborn!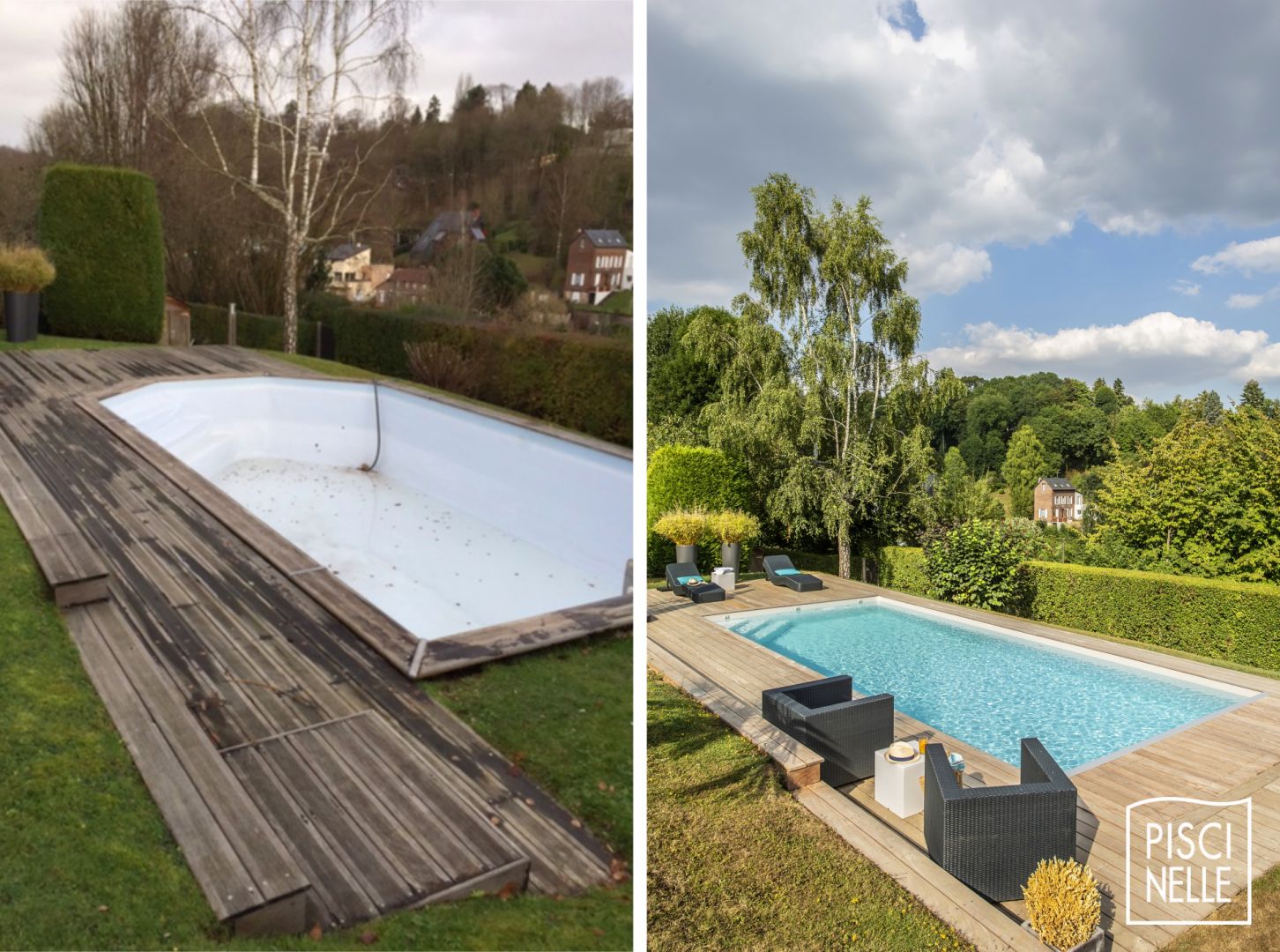 Pool staging - renovating an existing pool
The existing masonry pool in this project was very large and thus no longer met our customers' requirements. By reducing the pool's volume, maintenance is made easier, energy is saved, and it becomes a more sociable space - all key factors in modern projects.
The new 7x3 Piscinelle pool was designed inside the existing pool. Rather than demolishing the old pool, it is used in places as the basis of the new one.
When installing this pool-in-a-pool, opportunities were also taken to incorporate modern features in the basin such as an Escabanc step/tanning ledge unit, which provides both a means of accessing the pool and the perfect place to enjoy good company! These ensure that children can touch the bottom and provide grown-ups with a place to relax, read or enjoy a glass of rosé.
The wooden surrounds also offer a warmer means of framing the pool, which is more in keeping with modern home decor trends.
Basically, swimming pool shapes, options, and colours evolve over time … your Piscinelle Adviser is on hand to breathe new life into your pool!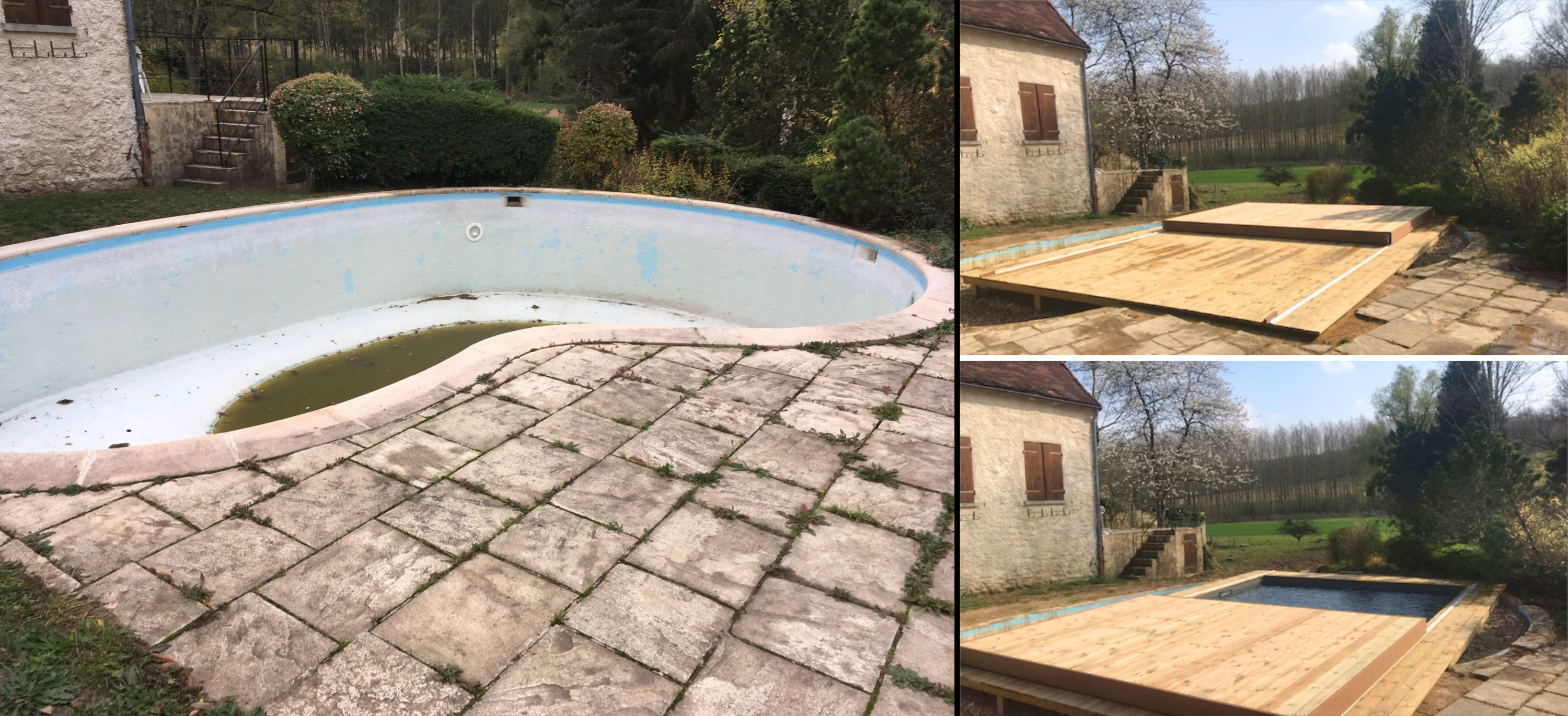 Swimming pool renovation in Belgium with the addition of a Rolling-Deck (see the full reportage):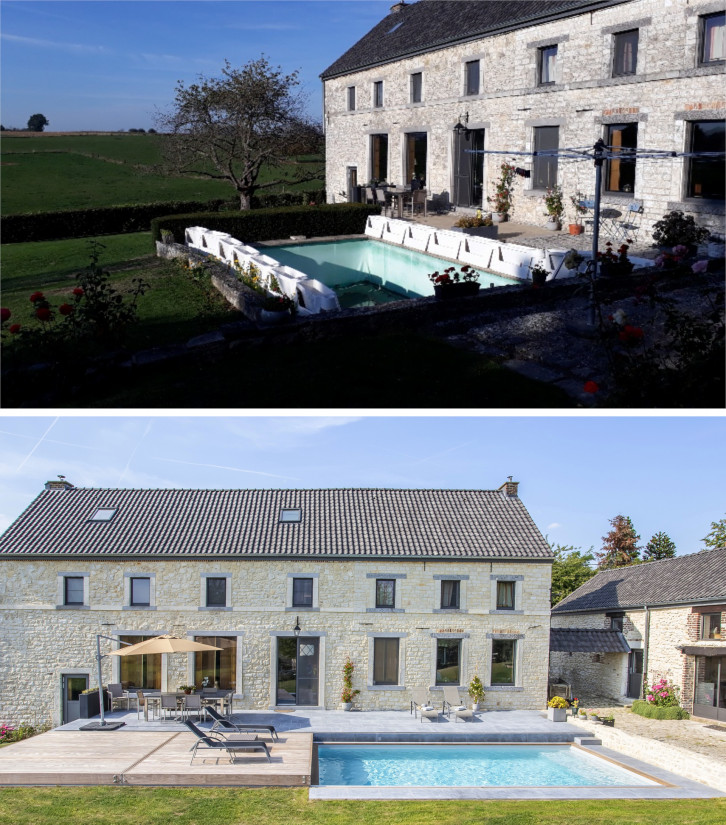 Contact your Piscinelle Adviser
CONFIGURE YOUR PISCINELLE POOL
Last updated on 06/12/2021