ONLINE PRICES
Prices are provided online with full transparency.
Prices for our swimming pools have been available online since 2006, so you can consult them before your Piscinelle Adviser visits. This will give you an indication of the cost of an equipped swimming pool.
Piscinelle is a builder and manufacturer of swimming pools throughout France and also operates internationally in Switzerland and Belgium.
Prices for our swimming pools vary from our small pools to lap pools, so we have a pool for all budgets!
To enable you to choose a solution that fits your family budget, Piscinelle quotes its prices in cash and as a monthly instalment. To iron out the details of your swimming pool project, arrange a site survey with your Piscinelle Adviser.
A simple and reliable online pool quotation configurator!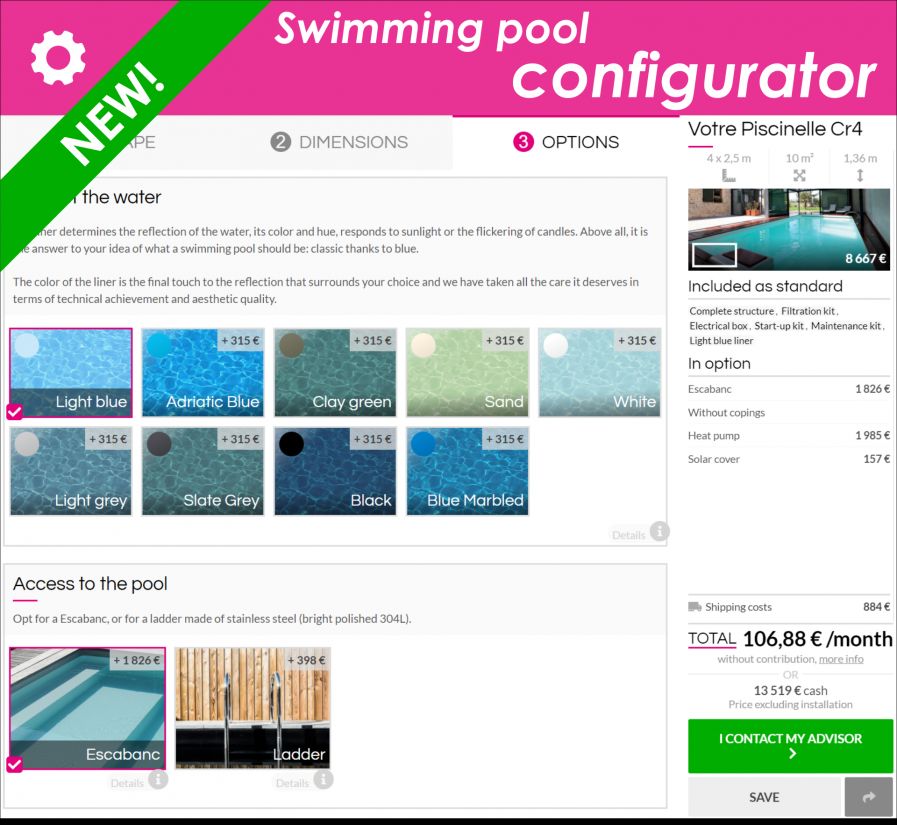 To help you assess your swimming pool project, we recommend configuring your project yourself and getting an initial swimming pool quotethat you can subsequently examine and adjust with the help of your Piscinelle Adviser.
We believe that coherent, transparent prices and a clear budget that can be easily understood constitute the first steps in a professional project built on trust.
Enhancing your garden with a designer pool is sure to increase the value of your property.
Find out more…
Last updated on 02/02/2023