ALUMINIUM POOLS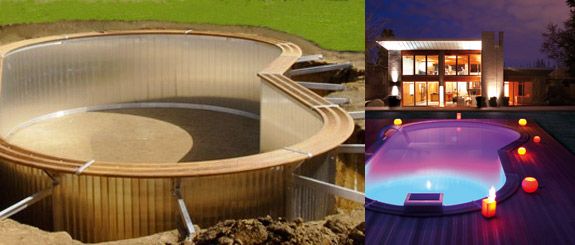 Piscinelle offers AGS T6 aluminium structures for the Ds, Cr, Bo and Cn models. That's because aluminium is well-suited to rounded shapes and larger pools.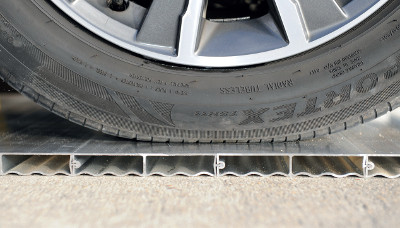 Aluminium is a light and highly corrosion-resistant material used in over 50% of Piscinelle pools. It responds well to the compressive and tensile forces that swimming pools face. Moreover, this purportedly "lightweight" structure compensates effectively for any earth movements.
Take a look at this video showing strength testing of a patented Piscinelle aluminium structure >
This material meets our environmental standards and requirements in terms of industrial responsibility. Aluminium is in fact 100% recyclable, which generates energy savings of 95% compared to manufacturing primary aluminium. 350,000 tonnes of aluminium are recycled every year in France, meeting 30% of the country's requirements. Below is an example of selective sorting, with aluminium included as a basic element in the Hong Kong recycling system.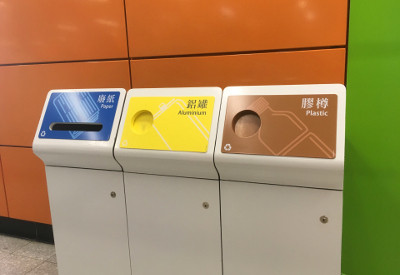 The aluminium sections are bolted together without any welding. These ribbed sheet piles forming the walls fit together with interlocking joints. A lower and upper beam are key components of the structure.
Once the liner is fitted to the aluminium structure, ipe or reconstituted stone borders can be added to your Piscinelle pool as required… unless you prefer a pool without borders where the surround ends at the pool edge.
Examples of aluminium pools built by Piscinelle throughout France:
Piscinelle and environmental protection
Last updated on 29/07/2022