Piscinelle awarded the integration Trophy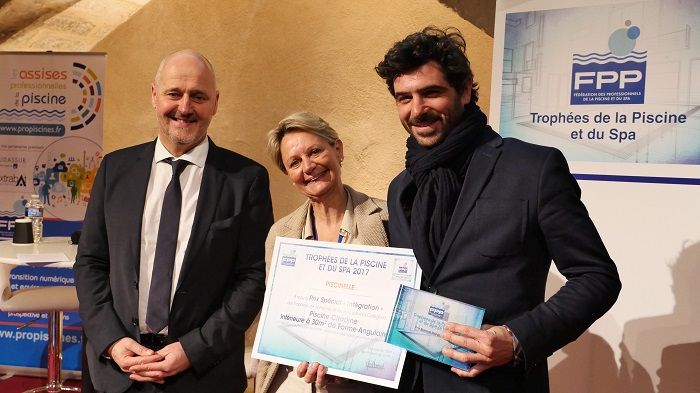 The president of the French Federation of Swimming Pool Professionals personally awarded Piscinelle its 11th (!) swimming pool Trophy in Avignon.
This is a proud moment for any company and we are very grateful to our customers for skilfully giving substance to a very specific concept of what a swimming pool should be.

This is the build rewarded for the quality of its integration and the purity of its design:
> View all the Piscinelle swimming pool Trophies
Last updated on 06/12/2021