A renovated swimming pool near Brussels in Belgium
On slightly sloping ground near Brussels, this is the story of a second Piscinelle pool, which is a full renovation of the first, with different dimensions, structure type, and refurbished surrounds … a Piscinelle pool 20 years on!
This expanse of water below the house was conceived as a point of light, a bright square bringing a holiday feel to everyday life and joy to the household. All that with Piscinelle's customary standards and design.

The pool looks for all the world like a minimalist painting with rectilinear shapes, perfect right angles, a deck like a harmoniously proportioned frame enhancing the work itself, and the gentle lapping of water in the pool.
For their second Piscinelle pool, our customers wanted an even simpler, more effective design for a renovation with a stylish, minimalist feel.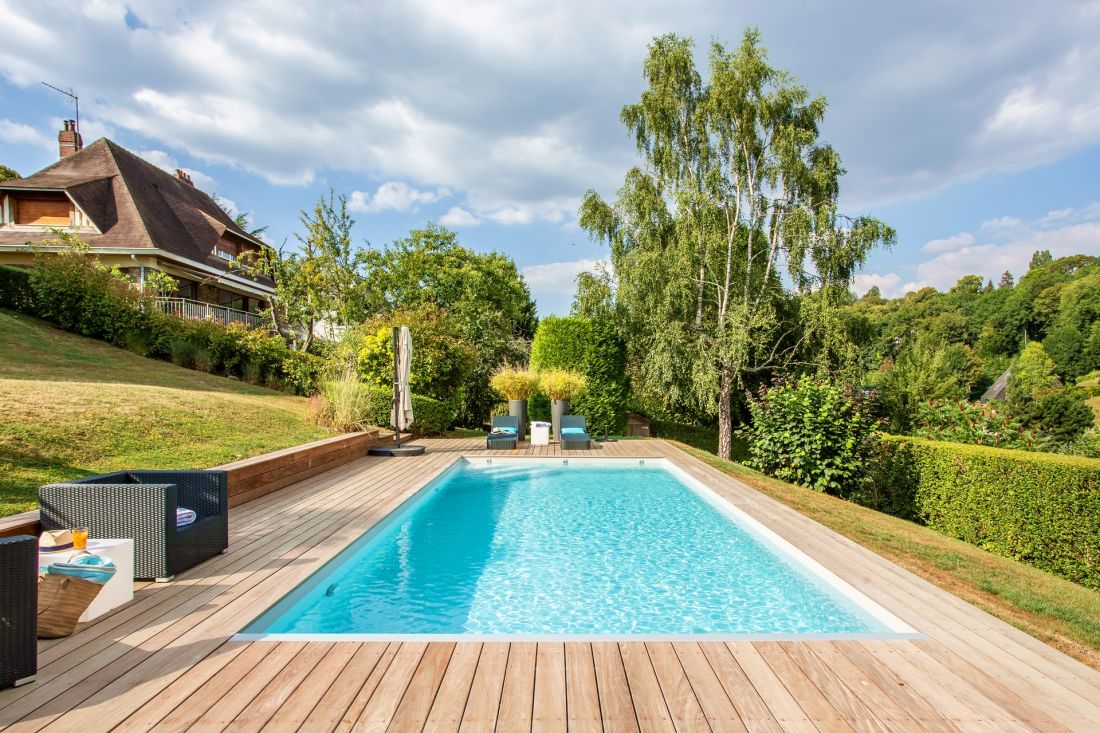 They have a keen eye for detail and building quality, an area in which Belgium truly excels. We therefore did our utmost to ensure that as well as providing a perfect pool, all the finishes of the surrounds, equipment box and access points matched the quality of the Piscinelle equipment.
The light grey liner adds a bright, elegant touch to the scene, boldly associating swimming pools with the finer things in life.
Customer feedback
"We always loved our first Piscinelle pool and naturally decided to work with Piscinelle again on this full renovation of the pool area. Once again, it's paid off."
The pool is equipped with a pit-mounted automatic slatted cover, securing it in a few moments to provide total peace of mind throughout the year.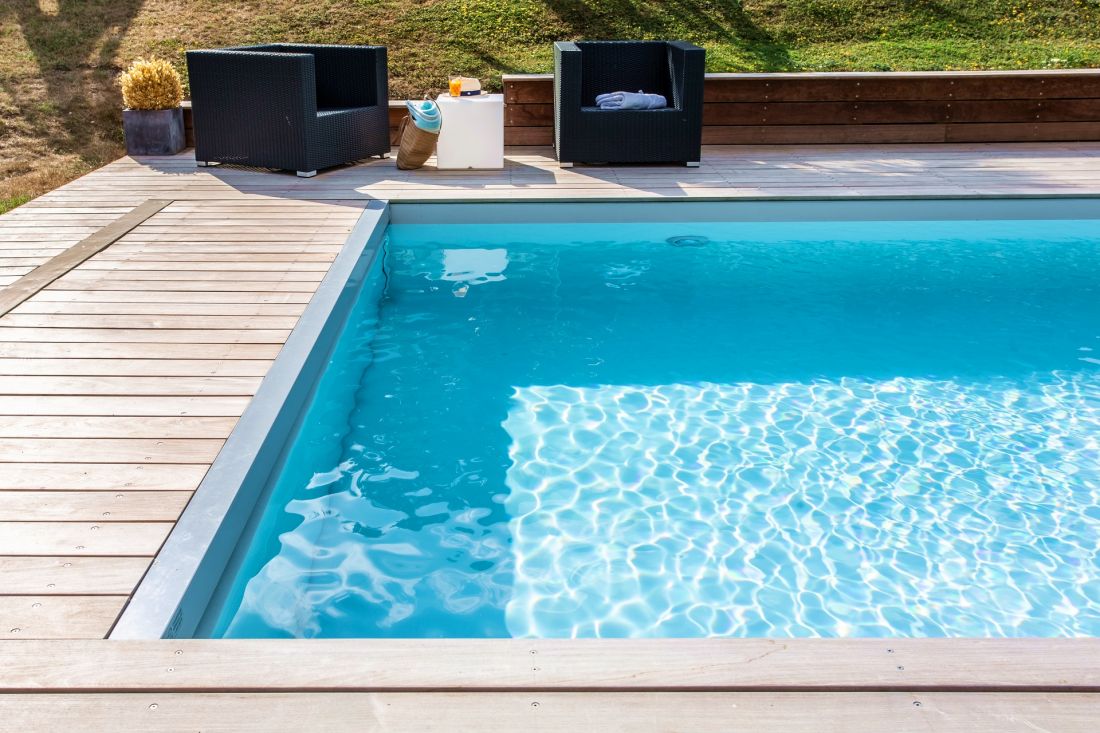 Technical details of this build:
Bespoke Piscinelle Cr measuring 10m x 4m, depth: 147cm.
Piscinelle patented double-skin aluminium structure. Aluminium is a non-ferrous metal that doesn't rust, and offers remarkable properties widely used in the most demanding industries.
Grey liner (take a look at our slideshow of all the colors available).
Grey pit-mounted automatic cover enabling the pool to be closed up in a few moments making it completely safe.
Two 12-colour LED spotlights enabling the pool to be lit up at night.
Escabanc step/tanning ledge unit positioned in the corner making it easier to swim in the pool.
View all photos of this build in Belgium (photo credit: Fred Pieau):
Last updated on 17/01/2022
Back to the summary of the section "Photos of our swimming pools builds"