PHOTO-REPORTAGE - 2014 GOLD TROPHY WINNER
Read this reportage for details of our pool that won the 2014 Gold Trophy. This square Piscinelle pool was installed by a private individual in the Rhône-Alpes region.
The ipe deck and borders are perfectly coordinated with the chalet, echoing its wooden structure, with the pool's lines also mirroring those of the chalet.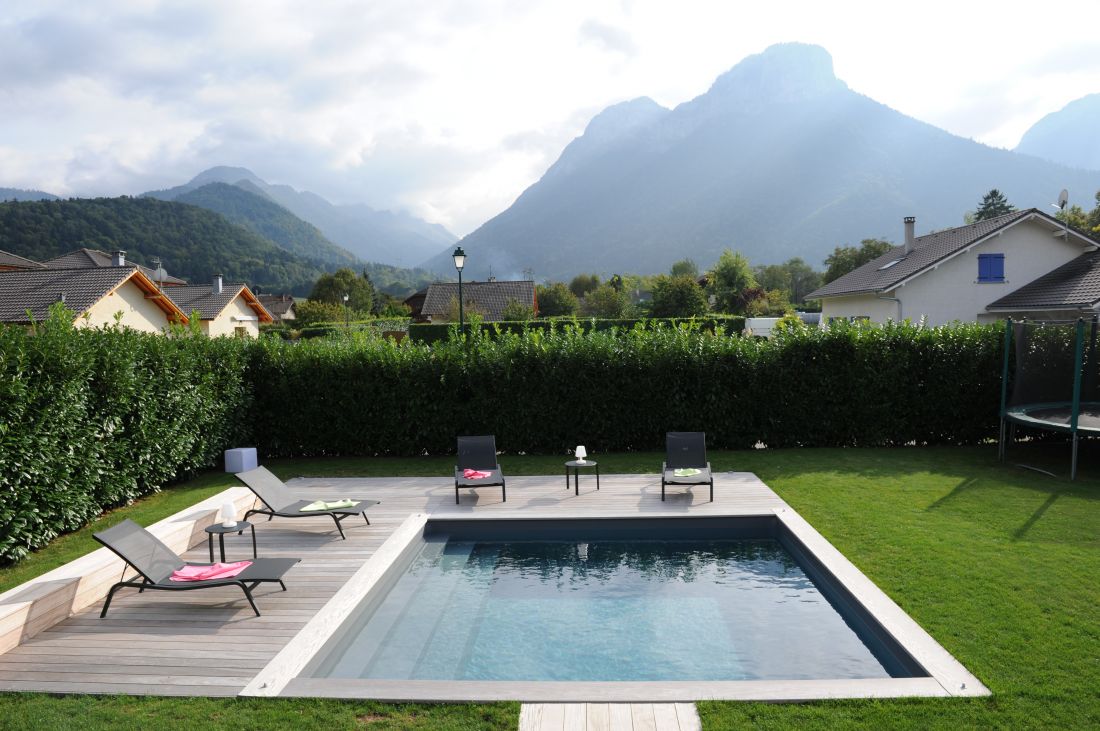 Customer feedback
"As a mountain guide, my top priority was to build an attractive pool that blended in with this scenery. "
Also worth noting are the slate-grey liner that gives this pool a Zen-like feel and garden furniture adding a modern touch to the setting.
With mountains on either side, our customer wanted to retain a natural look in keeping with the landscape. The result was this eco-designer Piscinelle pool.
It's another fine Gold Trophy for Piscinelle thanks to our customer's skill in honouring the landscape in which he lives.
Take a look at all the photos of this build awarded the 2014 Gold Trophy:
Configure your Piscinelle pool
With borders Grey liner Square pools
Last updated on 17/01/2022
Back to the summary of the section "Photos of our swimming pools builds"