PHOTO-REPORTAGE - AN INDOOR LAP POOL IN THE ANJOU COUNTRYSIDE
This highly alluring indoor lap pool in a gîte opens out onto the Anjou countryside.
It is contemporary while deliberately retaining a rustic feel and boasts modern lines and equipment while also perfectly complementing the time-worn objects surrounding it.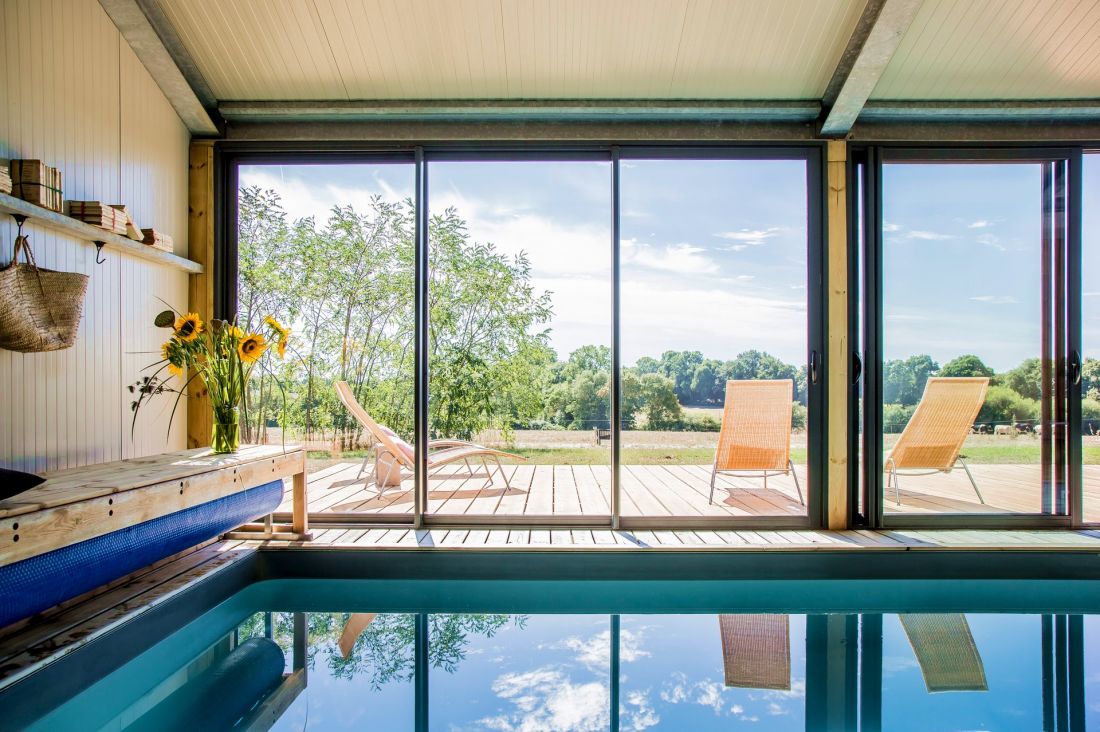 We should point out that this pool was installed from a kit and won the Gold Trophy for a swimming pool installed by a private individual. It stands testament to Piscinelle's expertise and consulting skills on self-build projects, an option taken up by many of its customers.
Piscinelle's self-build pools are all high-end products. The proof can be seen in this perfect build.
Customer feedback
" We wanted the best for our customers. The major benefit with Piscinelle is that we were able to do everything ourselves without skimping on quality … and treat ourselves to this magnificent pool."
This gîte in the middle of the countryside is surrounded by fields and and herds of animals going quietly about their business, providing a strong link with nature. It's like a haven of colours and scents, which is apt considering that this designer gîte is named Le Chromatic.
The wooden surrounds are made of pine, giving this indoor pool an authentic feel. The crystal-clear water in the pool and the sun's reflections on the perfectly calm surface give a sense of peace to the scene providing an ideal space for visitors to rest or become lost in their thoughts.
This bright, elegant pool is like a magnet hypnotising visitors.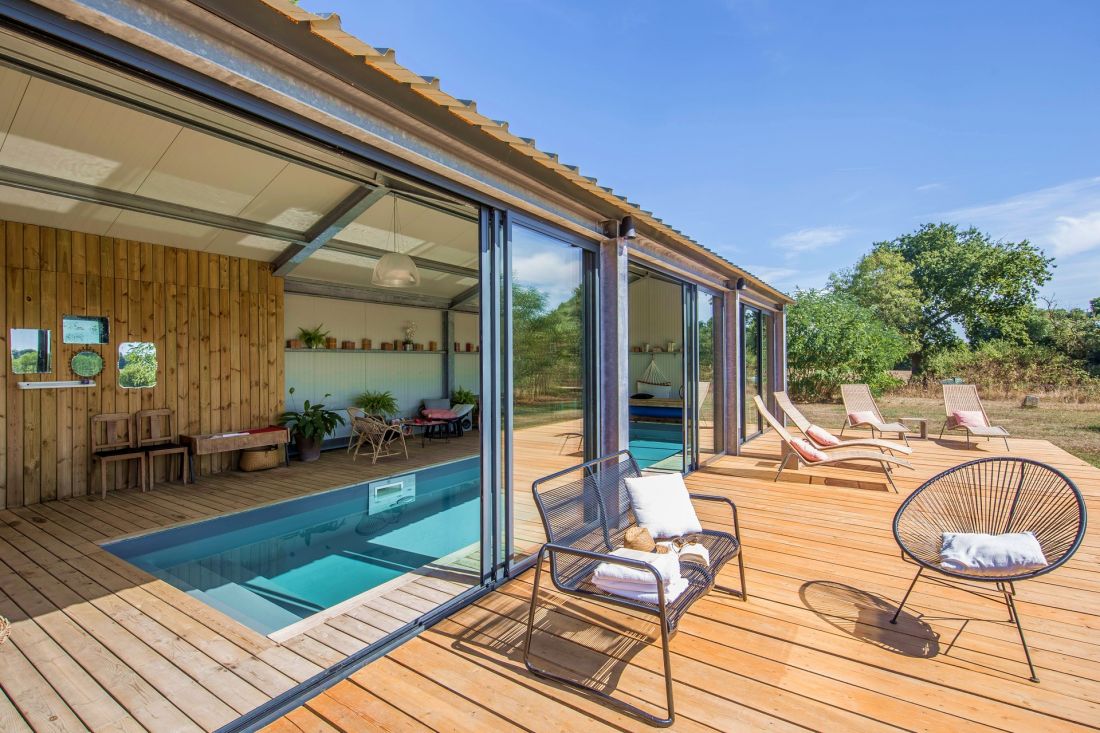 Technical details of this pool:
This is a Piscinelle pool from the Cn10 lap pool range (pool dimensions 10m x 2.5m).
The pool structure is made of aluminium, an indefinitely renewable and totally durable material.
The two filtration panels along the length guarantee perfect water circulation and treatment while also avoiding the need to drill holes in the liner ensuring it remains leakproof in the long-term.
The straight Escabanc step/tanning ledge unit at the end of the pool provides a perfect place to relax and play with children.
Lighting is provided by LED spotlights inside the pool.
Using the heat pump, the temperature can be kept at 29°C throughout the year so the pool is lovely and warm for guests.
Take a look at the full photo-reportage (photo credit: Fred Pieau):
Configure your Piscinelle pool
Lap-pools With borders Grey liner
Last updated on 17/01/2022
Back to the summary of the section "Photos of our swimming pools builds"