PHOTO-REPORTAGE - A POOL IN A HILLY AREA OF LA TURBIE
Take a look at this magnificent rectangular pool built by Piscinelle on a terrace in a hilly area of La Turbie.
Customer feedback
"We wanted a pool so we could relax and enjoy our stunning view of Monaco."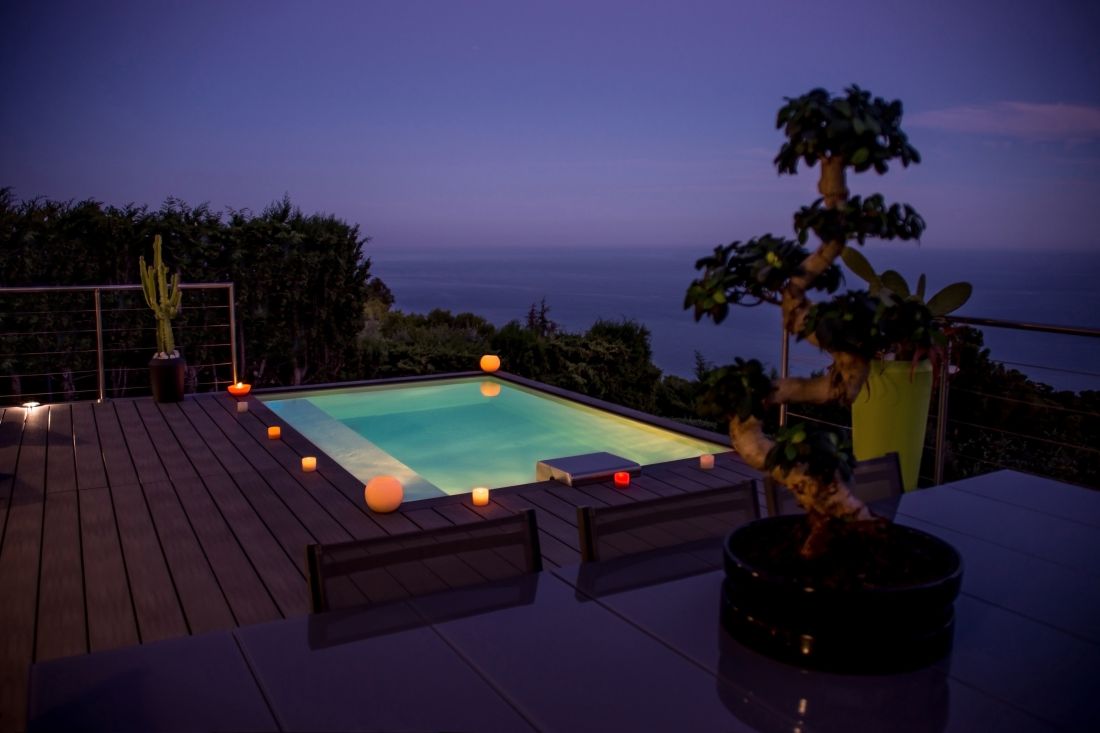 This 4.00m x 2.50m pool from the Cr range is a truly peaceful haven for its owners.
Our customer wanted to retain a modern feel, with the deck and pool blending into one and forming a entity in its own right.
In a jaw-dropping setting with stunning views of Monaco, this Piscinelle pool is fitted with a light blue liner, which contrasts with the colour of the ocean visible below.
The stainless steel of the BT25 mirrors the metal railings surrounding the deck, allowing the pool to blend in with its setting.
All Piscinelle's usual aesthetic and technical features also appear in this traditional, contemporary swimming pool model.
Take a look at the full photo-reportage:
Configure your Piscinelle pool
<10m² Above-ground pools Grey liner
Last updated on 06/03/2023
Back to the summary of the section "Photos of our swimming pools builds"